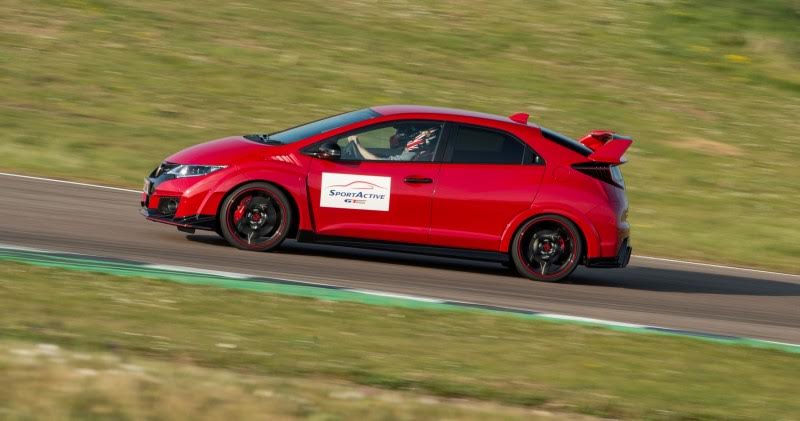 Giti Tire has extended its track day partnership with leading performance car publication evo into 2017. The tyre manufacturer will focus particularly on the promotion of the GT Radial SportActive, targeting all event attendees and evo magazine readers. Throughout the year five track evenings will take place, with three at Rockingham Motor Speedway in May, August and September and two at Bedford Autodrome in July and September.
Among vintage classics, premium and exotic sports cars and modern day muscle machines, provides at least three high-performance cars running on GT Radial SportActives, using such models as the Honda Civic Type-R, Renault Clio Sport and BMW 340i, and asks the drivers for their feedback on the tyre.
Last year more than 100 different drivers attended the events, which were fully promoted to evo's monthly print circulation of 38,718 and over 800,000 unique website visitors.
Brian McDermott, sales and marketing director – Europe for passenger car and light truck (PCR) and country manager – UK for Giti Tire, added:
"The feedback from both the publication and the drivers in 2016 was superb, so much so the decision to continue into 2017 was very easy.

All those who attend an event or read evo are pure driving enthusiasts, and to receive praise for our tyres' performance from drivers who demand excellent acceleration, braking and cornering has to be taken as high praise indeed. I know of at least two Nissan GTR drivers who now use them for track days."
"Track days have played an important role at evo since its launch in 1998," explained Stuart Gallagher, evo's editor. "Having Giti Tire support once again and encouraging attendees to experience its tyres on a variety of performance cars adds a unique element to our growing and popular events."
Developed by Giti's European R&D platform in Germany, the GT Radial SportActive is the first tyre to implement the company's new optimal compound technology which delivers immediate grip and long term tread life.
Across the full portfolio rims range from 16-19" across speed indices W-Y, section widths from 195 to 265 and series sizes 35 to 55. The tyre has recorded B in wet grip and B-C in rolling resistance. The tyre, like all other consumer and light truck GT Radial products, is distributed exclusively in the UK by Micheldever Tyre Services.
—
Source: www.tyrepress.com